It's Your Data.
Why Can't You See The Numbers
The Way You Need Them?
The Problem
QuickBooks Data - Exactly The Way You Want It
QuickBooks is a bit of a black box when it comes to getting at the data and it's a significant problem. We've tried every possible way - and we've found that every situation is slightly different. There is no one-size fits all solution here, folks.
8 Situations for Custom Reporting - Which One Do You Have?
1. Eliminate Manual Processes
We call it Excel Gymnastics. Exporting to Excel, and then manually cobbling reports together, week after week, month after month, is a tremendous waste of time with too much opportunity for human error. Find out who in your organization is exporting from QuickBooks to Excel – and why. There's a better way.
2. No Access to QuickBooks
Who needs the data but doesn't – or shouldn't – have access to QuickBooks? If the only reason for having as many licenses as you do is to give people access to the Reports in QB, you could free up some licenses and save some money with a custom report, get useful information into the hands of those who really need it, and further protect your QuickBooks data.
3. Unusual Format Required
Sometimes you need a "flat file" or CSV format for governments, banks, investors, and auditors, or to upload into different software applications. No need to do this manually! And sometimes, your manual report process may be compensating for a poor system set up, such as a Chart of Accounts or Items. You might even need customized account groupings for certain reports.
4. Specific Look & Feel Required
Sometimes a unique ratio or other calculation is needed. Perhaps the font, color, or placement of objects on the page is not editable in QuickBooks. You might even need dynamic images – such as photos of items or different logos. Another common requirement is for conditional features (If X then do Y). Custom reports do this beautifully!
5. Need to Include External Data
Related data could be important – but you can't link that to in-app reports. It could be as simple as needing a description for the Class – but there is no place to put that data in QuickBooks so it needs to come from another data source. We often use Excel for these kinds of situations – cheap and cheerful!
6. Report Distribution
Need to send the report(s) out to more than a couple of people on a regular basis? We love using PDF-Explode for doing that – major time saver, and for some, a game-changer. This has to be done using Crystal Reports, so we can easily add the details that PDF-Explode requires.
7. Remove Bottlenecks
Are you (or is anyone else) interrupting the work of someone in Finance to request a report on a recurring basis? Stop the madness and enable self-serve with a Custom Report!
8. QuickBooks Limitations
Oh my – there are so many. Here are the general ones that apply to both QB Desktop and Online…
When it says "Customize Report", options are still limited

Can't include combinations of periods (Month, Quarter, and Year)

Only have the fields offered

No custom fields!

Can't easily consolidate Multiple entities or Individual or consolidated Classes
Can't do non-standard reporting periods

e.g. 13×4 week periods, budgets
Here are the ones specific to QB Desktop…
Commissions – only one sales rep and commission rate per customer – and no actual report to do the calculation

Inventory

Can't view inventory quantities for an item – with sales history
Can't easily extrapolate quantities of assembly parts needed
And here are the ones for QuickBooks Online…
Can't easily get at the data

If you do – it's in Excel format
The built-in Dashboards are wrong if your account isn't reconciled because QB double counts the unreconciled transactions!
Free Download: 8 Reasons You May Need A Custom Report
Testimonials
We get it, at this point in your career, every hour, even every minute you spend wrestling with a spreadsheet is costing your company a pretty penny. Datisfy is here to give you back what you need most – your time, improve your bottom line, and make you and your data look even more competent. Just like we did for these fine folks: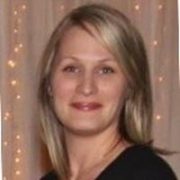 Nicole Hanik
COO at Painters US, Glendale Heights, IL
Hey, I just wanted to share with you how wonderful Keith Moon has been. He has completely grasped what I am trying to accomplish on pretty much the first go around. And the output has been beautiful. I am so pleased to have been turned on to your organization; you guys have been such a pleasure to work with.

Doug Harker
EVP at Touchstone Golf, Austin, TX
We migrated to QuickBooks Enterprise a couple of years ago and struggled with the lack of reporting capabilities. We manage over 40 company files. Datisfy crafted a complete solution of one-click monthly financial statement packages. The quality, look, and feel of the reporting are top-notch. If you want your QBE reports to look professional and be in a form that your client or your business needs, look no further!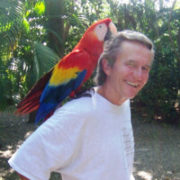 Lawrence Caffrey
former CFO, Brazos Urethan, Houston, TX
We needed a comprehensive job cost report for the guys in the field who can't access QB. Our only option was to export and send the information job by job. Ridiculous. Now, with a few clicks, all members of the organization can access an up-to-date profitability report. The cost of the report was reasonable and easily justifiable to the owner.  As a result, I have recommended Datisfy to a number of people without reservation and will continue to do so.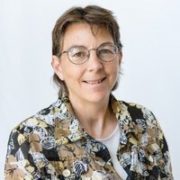 Cindy Ascanio
Retired Senior Staff Accountant, Cochener Garvey Capital Partners, Inc., Wichita, KS
Our business has more companies than can be easily handled by QuickBooks Enterprise for consolidated reports. We need to see Actuals and Budgets for the current and two prior years - QuickBooks can't do that. With little input other than the basic rules, the reports were delivered on time and ready for production. We have been very pleased with the service and support to keep things running smoothly.